About Jonny Barber
Jonny Barber Shop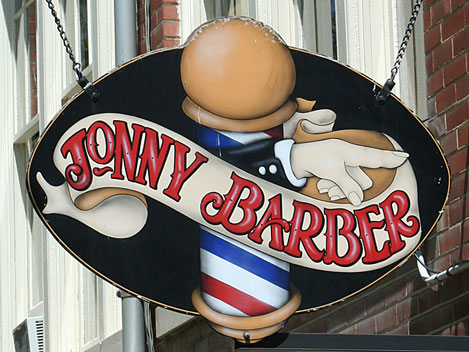 Established in 2006. Gentlemen's Preferred Grooming
The first Barber Shop in Ellicottville since the early 1980′s! Located at the new complex with EVL Bowling. Our shop is facing East. Only the best in professional barbering, specializing in traditional and also fresh, new men's and boy's hairstyling. Face shaves with straight edge razors and hot towels are available. Choose your favorite from various lines of cologne. Never an appointment necessary.
Recently changed hours of operation–
The shop is open Tuesday 10-6
Wednesday, Thursday and Friday 9 to 6
Saturday 10 to 2.
Closed on Sunday and Monday.
Please do not Hesistate to schedule any appointment for hours not regularly posted, I would be glad to try to accomodate you if you simply cannot make it for the normal hours.
Come on in and Get sharpened up! (716) 572-3321 Jonathan Barlow Owner/operator
News Update…We're at our new location!! There is a new Bowling Alley/Pizzeria being built at the former Larimor&Norton site…(the bat factory). The driveway, Bristol Ln., will be off Filmore Dr. (or Fire Station Rd.). We moved to an adjacent building facing the drive, with plenty of parking and more space. We've been here since January and it's been awesome, Come and check us out! Follow and like us on facebook…Page set for Jonny Barber Shop.
Please Note: Jonny the Barber works during the summer on Lake Erie for the QUEEN CITY FERRY from Sunday to Tuesday, so the regular hours for him switch to Wed->Saturdays. Thanks for your business and patience.